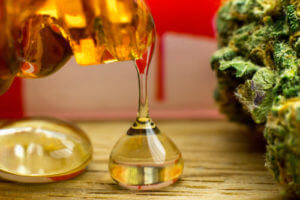 There are many ways to take CBD and you should decide on the kind of method that is suitable for you before you start. CBD tinctures and oils are not the only CBD products in the market. In fact, there are numerous types of CBD products in the market and as of late, CBD topicals have become much popular among users. CBD topical salves can be expensive as they have many ingredients when compared to CBD oils and tinctures. As CBD salves are expensive, it is best to use these salves as efficiently as possible to ensure that you get good value for your money.
How To Use CBD Salves? 
CBD salve is a topical cream or ointment that is infused with CBD. These are usually made for more specific applications and are made using beeswax and coconut oil. The texture of CBD salves will be unique and will have a stiff type of consistency due to the presence of beeswax in them. There can be many beneficial ingredients in CBD salves like terpenes, essential oils, and skin hydrating compounds.
These salves are easy to use. You just need to apply a small quantity of the salve to the desired area, massage it gently and you are good to go. It is as simple as that. However, without trial and error, it will be difficult for you to measure the exact amount of CBD salve. It might take longer than you expected for you to find out the best dose of CBD salve.
Why Should You Use CBD Salves? 
Every method of CBD use has its pros and cons. Tinctures can have fast effects, but they can taste bad. Still, confused as to why CBD salves are a better option? When you take CBD orally, it will reach the endocannabinoid receptors that are distributed throughout the body. Now, if you are looking to improve your overall health using CBD, this method is especially good. However, if you are looking for specific results like improving the health of your skin, then salves can be your best bet. Applying salves topically can help you have localized effects on the desired area and can let you have effective results.
While using CBD salves you need to pay heed to the ingredients in the product, for enjoying the benefits it offers your skin. You can go for CBD salves that have the full spectrum of phytocannabinoids, terpenes, and phytochemicals to have the maximum effects.