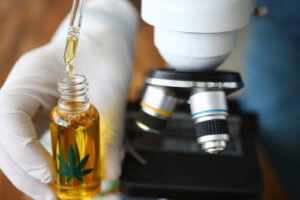 During this quarantine season, it is difficult to keep ourselves busy and entertained. So, many of us have resorted to cooking despite it not being our favorite hobby. This article is for such people who are looking to kill time in the kitchen without sweating, say, by making a cheese sandwich. Why don't we make it a little healthier? Let's make a cannabis grilled cheese sandwich. But before we begin, there are a few things you should keep in mind.
Precautions
We will be using cannabutter instead of regular plain butter. Since cannabutter is easily degradable at high temperate, you should see to it that the temperature does not cross 200 Fahrenheit or 93 Celcius.
We will have better control over the heat by using cast iron instead of a pan.
Pairing it up with soup is not only tasty but also nutritious.
Make Cannabutter Yourself
You can either make a cannabutter yourself or buy it from a store. However, if you are interested in making cannabutter yourself, here is how you can do it. All you will need is a pure CBD source (you can use natural hemp flower/ stalk/ leaves/ stem), butter, and water.
Decarboxylate the hemp by heating it to 200 Fahrenheit for 45 minutes.
Simultaneously, add equal amounts of butter and water to a pan and melt it.
Once it has melted, add the crushed and decarboxylated hemp into the pan.
Simmer the mixture for 3 to 4 hours while maintaining the temperature below 200 Fahrenheit. Do not boil the mixture.
Filter out the remnants of the hemp and water (if any is left). Store the cannabutter.
Now that we are done with the basics, let's make a cannabis grilled cheese sandwich.
Ingredients Needed
The desired amount of salt- preferably unsalted
The desired amount of cannabutter (if you are having CBD for the first time, we recommend having little)
1 teaspoon of Dijon mustard
4 slices of bread
4 pieces of cheddar cheese
Olive oil (preferably 1 tablespoon)
How To Prepare
In a bowl, stir the plain butter, cannabutter, and Dijon mustard till they have mixed well.
Spread the mix using a butter knife on one side of each bread.
Place the cheese between two bread slices with the butter side facing the cheese.
Pour olive oil into a heated pan and cook both sides of the bread till it's golden brown. Serve once it is not hot.
Note- You could also use pure CBD oil instead of olive oil.