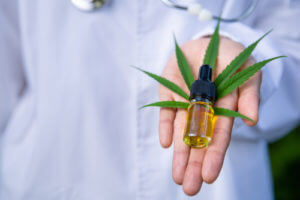 Most of us are always up for a coffee, but CBD coffee, I mean WOW! It is a great alternative for regular coffee people. If you haven't yet heard of it then, I assure you, you are in for a real treat. Sit back, relax and sip your regular coffee for one last time and read about the highs and lows of CBD coffee.
What Is CBD Coffee?
It is a coffee prepared by adding coffee powder and CBD. You can add other spices to it as per your taste and preference, but it must essentially contain two key ingredients which are coffee and CBD. You will be able to enjoy the best of what these two have to offer – coffee and CBD.
What Are Its Benefits?
As you all already know, there are numerous benefits attached to coffee drinking habits. Researchers are convinced that coffee makes people healthier, thinner, and smarter. Also, it provides the human body with the required strengths to battle long-term diseases.
Furthermore, caffeine in coffee provides you with booster energy. I am sure all of the coffee drinkers have had that experience. Scientists have come up with a theory suggesting that the effect of the coffee which you drank in the morning, takes somewhere between ten minutes to forty minutes to actually kick-in and do its magic. Also, the effects last for three hours at a stretch.
For those people whose afternoon nap affects their night rest, try CBD coffee and experience for yourself its true magic.
What Are The Risks?
CBD is new to the market and we already know that it is still in the clinical research or testing stages. Therefore, like every other component or product, mixing CBD with your regular coffee could prove to be risky. Please note that we are all individuals and our body reacts differently. However, different blends of CBD coffee can alter the reactions. Since CBD is still an alien component to a certain extent, it is best to do a test run. Try having a few cups of CBD coffee before including it in your routine.
How To Make Your Own CBD Coffee?
Making CBD coffee is as effortless as making regular coffee and it takes the same time. The best recipe is to make your regular coffee, add CBD, and stir.
Last but not the least, remember not to overdo it and ENJOY your coffee!