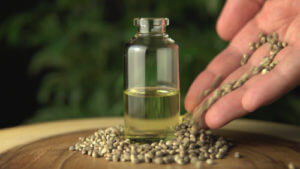 You must have been hearing the letters C, B, and D being said without a break for a long time now. Thus, it is important that before getting on the CBD odyssey, it is best to get the basics sorted. Read on to get answers to the questions like what is CBD? Where is its origin? What does it do to your body?
CBD – The Basics
Expanded as cannabidiol, CBD is one of the compounds of the cannabis plant or shall I call it marijuana? As a matter of fact, there are more than 113 compounds that are found in the plant and CBD is only one of them. It is natural to get concerned about its use after hearing the 'M' word. Let me give this to you straight; unlike what you are thinking, you won't get high after consuming it. Additionally, numerous studies have already been conducted and have identified the health benefits CBD offers to especially the ones in pain.
When I say potential health benefits, I don't just mean for humans but also our best friends – pets. Over time, extensive studies have been conducted regarding the same; and YAY! There is good news. Described below are a few of important the benefits which could be derived from using CBD for pets.
Painkiller
CBD has been identified as a renowned painkiller in the present era. The main reason behind the success of CBD for pets is that it aids in pain management in many ways. CBD does this by temporarily stopping the absorption of anandamide. The more anandamide in your pet's body, the lesser pain your canine will feel.
Anticonvulsant
It means that CBD has the power to reduce reflexive muscle convulsions thereby stopping seizures, tics, tremors, spasms, etc in your canines. This property was first recognized in the year 2013, I am sure you all have read about the young girl named Charlotte Figi.
Promote Homeostasis
Homeostasis is the state wherein the body does all of its bodily functions accurately. To put it in other words, it is a state wherein all of the biological systems of the body are intact and performing in the best way possible. In canines, there can be days when you see your pet all gloomy and inactive. Many of the owners, who have by now recognized and experienced this medical miracle, feed their pets with it in a regular fashion.