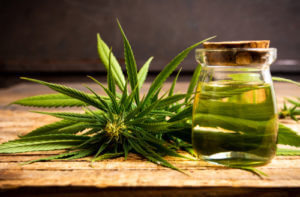 Cannabidiol and products with CBD are becoming omnipresent, but there exists considerable misunderstanding regarding their legal status. Cannabidiol is among the hundreds of compounds derivable from industrial hemp. The Farm Bill of 2018 changed hemp's legality, and it removed the plant from the Controlled Substances Act's Schedule I. The substances under that act are psychoactive products, such as marijuana to name one. The change was to stop hemp and its derivatives from being treated as illegal products. However, as the US FDA quickly pointed out hours after Donald Trump signed that bill, its FD&C Act-related requirements were unchanged.
The 2018 bill has not changed the FDA's capability to set CBD laws or regulate hemp derivatives. So, it mainly issues guidelines on CBD promotion to companies. The agency has been doing it for a while now. Last year, not much changed from a purely regulatory viewpoint for the FDA. The agency keeps seeking public input about CBD regulations, but it has not yet made any official move about the regulatory clearance of cannabidiol for utilization as a component of FDA-regulated goods. Anyhow, it has kept issuing warning notices to companies that made false claims or distributed contaminated goods.
The agency has delivered many warning letters, over 50% of which concerned impermissible CBD claims about the coronavirus disease. The other claims were related to CBD for pain relief, cancer, artery blockage, arthritis, ADHD, anxiety, stress, depression, diabetes, and so forth. The FDA keeps asserting that cannabidiol's use in food items or drinks would amount to impermissible inclusion of a substance in such goods that would violate the above-mentioned act. The federal agency takes marketing materials, social media content (including retweets), and more into consideration when assessing a company's claims.
The FTC examined CBD's unlawful promotional claims-related legal action in 2021, too. The agency also delivered the notices to organizations that marketed cannabidiol as a treatment option for COVID-19. Last December, it disclosed the first-ever crackdowns from law enforcement on CBD-related deceptive claims. Every one of those companies concerned made misleading and inaccurate health claims regarding CBD. So, the FTC targeted them in its enforcement moves that led to $85,000 in penalties and other punishments.
An FTC enforcement action in its Operation CBDeceit program also included claims concerning cannabigerol, a non-CBD phytocannabinoid sourced from industrial hemp. The marketplace is beginning to have more and more claims about those non-CBD phytocannabinoids. Furthermore, the litigation-related and regulatory scrutiny of the other derivatives are unlikely to be different from cannabidiol.
The FTC's and FDA's warning notices and enforcement are likely to be invitations to private entities to start litigation. In 2020, over 20 putative class action claims were filed against cannabidiol companies from Florida, California, Massachusetts, and Illinois. Substantive verdicts in several of those cases were filed by late 2020. Those cases center on consumer protection-related claims, accusing liability for moves such as the following.
Selling an item with less cannabidiol as compared to the labeled content;
Deceiving the consumer on the product's legal status; and,
Making misleading or false claims about cannabidiol's benefits.
Those claims are usually met with legal motions that seek pre-emption, standing arguments or primary jurisdiction. That jurisdiction has mostly been more successful than in the other motions, making many US courts stay the legal actions while the FDA keeps pursuing rulemaking. For instance, when it came to one case, multiple US courts have said that the agency is under much pressure from both the industry and Congress to speed up the process of publishing CBD product-related policy guidance and regulations.
Anyhow, those primary jurisdiction-related arguments could sometimes be unsuccessful, as a Florida defendant has discovered in the recent past. In that particular situation, the judge found that whatever the result of the FDA's rulemaking might be, it would never be expected to permit the actual cannabidiol content to be unlike the labeled content.
More On The FDA's CBD Warning Letters
The US FDA has approved just a single prescription drug with cannabidiol. Irrespective of whether cannabidiol is listed in the form of an inactive/active component, drugs with CBD cannot be legally promoted without the FDA's new drug application's approval. CBD goods have long been in that agency's crosshairs for pretty obvious reasons.
The recent warning notices affected CBD pain relief goods where their marketers listed cannabidiol in the form of an inactive component. As for the FDA, those goods were not properly marketed as treatment options for infections, wounds, pains and aches. Besides inappropriate marketing, the agency has warned against insufficient quality-control measures as necessitated by the US federal government's 21 CFR Part 211.
The agency required the warned CBD producers to set up strategies to confirm that product testing and quality units comply with US federal regulations.