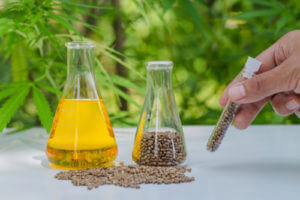 The side effects created by CBD is still remaining a concern among researchers as well as its users. Even though it is suggested that this compound won't result in significant side effects, various impacts this compound can have on the human body are still not proven. Hence, it is important for you to be careful when using different CBD products for treating common health conditions.
Some studies suggest that high levels of CBD might have a negative impact on your liver. Hence, people with various liver conditions should be careful when using this compound.
Your liver plays crucial duties in your body. If the health of this organ is not maintained, then it can lead to many problems. Therefore, it is important for you to be cautious when using CBD. Make sure that this compound is not affecting the working of your liver. We offer some important information about the impacts of CBD on your liver. This will help you to know the side effects of CBD and find if it's safe for you.
Concerns About CBD
CBD might affect the normal functioning of your liver. Also, this compound is found to result in liver toxicity by interacting with certain drugs. Hence, you need to be cautious when using this compound, especially when you are taking some other drugs.
Additionally, the lack of laws to regulate the CBD industry is also creating a lot of concerns among people. As CBD products are not tested by any governmental agencies for regulating their quality, they can contain many harmful compounds. Such toxins and harmful compounds can also affect your liver and lead to toxicity.
Interaction Of CBD With Prescription Medications
CBD can affect certain liver hormones that are associated with the breaking down of drugs. Hence, it might boost or inhibit the effects created by such drugs. So ask your doctor whether it is safe to take CBD with the other drugs you are having. Avoid the use of CBD if the drugs you take have a 'grapefruit warning', as these drugs can also create negative impacts with CBD.
Additionally, make sure that you are using CBD products with high-quality for avoiding the risk of toxins. This can help to eliminate the possibility of liver damage caused by harmful chemicals present in CBD products.
In addition to this, it is better to avoid the use of CBD if you already have some pre-existing liver conditions. Ask if your doctor whether it is safe you use this compound if are suffering from liver diseases. This will help to keep your liver safe from the damages caused by CBD.