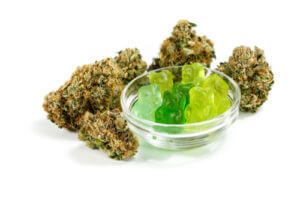 The health industry is now greatly using the potential of cannabidiol (CBD) for treating a wide range of diseases. It is now being used by a lot of people for tackling different sleeping disorders and also for promoting better sleep. Disorders like insomnia, apnea, etc. keep people awake during the night. Such problems leave people mentally and physically exhausted because of the lack of sleep and rest. If left untreated, these issues can adversely affect the balance of your mind and body and your normal body cycle, thereby interfering with your daily activities.
Sleeping disorders can occur due to a variety of reasons including pain, stress, anxiety, PTSD, or any other mental and physical problems. But now, CBD is found to be effective for controlling these issues, thereby promoting sleep. Through this article, we list some of the important advantages of this hemp-derived compound for the treatment of different sleeping disorders.
CBD for Insomnia
This sleeping disorder is found in a lot of people across the world. It is commonly caused by stress or some traumatic experience and can keep you awake at night. As CBD is found to have anti-anxiety and antidepressant properties, it can be useful for tackling the root cause of insomnia including stress and other mental disorders. It will calm the mind and provide long hours of uninterrupted sleep.
CBD can also be helpful to avoid nightmares, which can be useful for PTSD patients to avoid having recurring dreams about the traumatic event they experienced.  Therefore, a lot of people are now using CBD for insomnia that is caused by a variety of reasons.
CBD for Apnea
This is a condition that causes breathing difficulties in sleep, making the person wake up suddenly gasping for air, thereby disrupting their sleep. This condition can result in severe fatigue because of the lack of sleep a person experiences.
Currently, there are no drugs available for this disorder and the effect of CBD is yet to be proven. However, another cannabinoid called THC is found to be effective in controlling this condition. Therefore, a combination of both CBD and THC can be of great help for people who are suffering from this particular problem.
Side Effects of CBD
CBD might also create some side effects. It is not possible to predict them, as the effect of CBD will vary from person to person. But the common side effects caused by CBD usually include diarrhea, drowsiness, changes in weight and appetite, interaction with other drugs, etc.