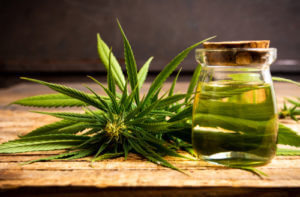 CBD is an herbal supplement that has been trending in the market due to its medicinal qualities. Due to the increase in demand of Cannabidiol, many producers are trying to sell low quality CBD products in the market. Since it is a medicine, it is hard to differentiate the good and bad products with a vague examination. Therefore, every consumer must have proper knowledge about how to find the best CBD products from the marketplace. The following are some tips that must be kept in mind while buying a CBD product.
Examine The Lab Report
There will be a third party lab test report for every CBD product and any consumer can get those reports on demand. It is necessary to examine such a report because it will help the buyer to understand the composition of the product and the concentration of CBD in that item. A lab report or a certificate will also give the consumers assurance on its quality. It is also necessary to check the credibility of the lab that issued such a report to make sure that it is reliable.
Check The Proportion Of THC
THC is also an element present in the cannabis plant. It is mandatory to check the proportion of THC in a CBD product because a high concentration of THC will make so many harmful effects on the user. The user must make sure to buy only those CBD products having less than 0.3 percentage of THC. It can be checked in a CBD product by examining the certificate of analysis.
Check The Ingredients
It is necessary to understand that most of the CBD edibles, salves, creams, tinctures, etc. will be having only a small quantity of Cannabidiol. Most of the CBD products except CBD isolate powder, crystals, etc. will be a combination of many ingredients. Therefore, the consumers must have a basic knowledge about the effect of those ingredients in a product.
Research About The Source
CBD can be derived from the hemp plant and the cannabis plant. Even though the federal laws have made it clear to produce and sell only hemp derived CBD, many producers are using cannabis plant to manufacture the same. This is because cannabis is comparatively cheaper and it is an abundant source of Cannabidiol. Therefore, the consumer must make sure to buy only hemp CBD.
Since CBD is a new product, there are many fake and low quality products emerging in the market place to exploit the consumers. Therefore, a buyer must have proper knowledge about those products and must learn to find good quality products.